ARCUSAURUS
(ar-ku-sore-us)
meaning: "Rainbow lizard"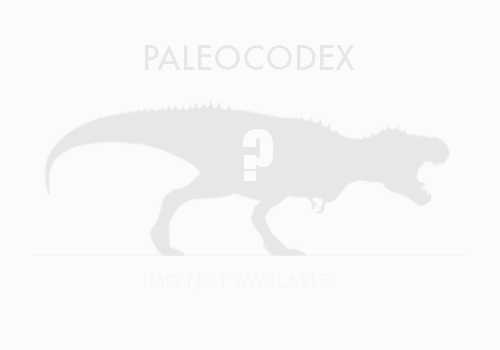 | | |
| --- | --- |
| Named By: | Adam Yates, Matthew Bonnan & Johann Neveling in 2011 |
| Time Period: | Early Jurassic, Hettangian-Sinemurian |
| Location: | South Africa - Elliot Formation |
| Size: | Uncertain |
| Diet: | Herbivore |
| Fossil(s): | Partial skull and post cranial remains from two juvenile individuals |
| Classification: | | Chordata | Reptilia | Dinosauria | Saurischia | Sauropodomorpha | |
About
Arcusaurus is an extinct genus of sauropodomorph dinosaur from the Early Jurassic (Hettangian to Sinemurian stages) of South Africa.
Arcusaurus was first named by Adam Yates, Matthew Bonnan and Johann Neveling in 2011 and the type species is Arcusaurus pereirabdalorum. The generic name is derived from Latin arcus, "rainbow", a reference to the Rainbow Nation. The specific epithet honours Lucille Pereira and Fernando Abdala who discovered the fossils .
Arcusaurus is known from two fragmentary skeletons collected in March 2006 at the Spion Kop Heelbo site from the upper Elliot Formation in Senekal in Free State. The holotype, BP/1/6235, consists of a partial skull. Some limb bones and vertebrae are included in the material. Both specimens represented juvenile individuals. From detailed features the describers concluded these were not the young of either Aardonyx or Massospondylus.
A phylogenetic study of Arcusaurus found it to be a basal sauropodomorph, placing it as the sister taxon of Efraasia and all of the more derived sauropodomorphs. Since Efraasia is known from the Norian stage of the Late Triassic, the close relationship with Arcusaurus implies that there was a 35-million-year ghost lineage of sauropodomorphs stretching from Late Triassic forms to Arcusaurus. However, Arcusaurus possesses many features unique to more advanced groups included in the clade Plateosauria, raising doubts about the results of the phylogenetic analysis.